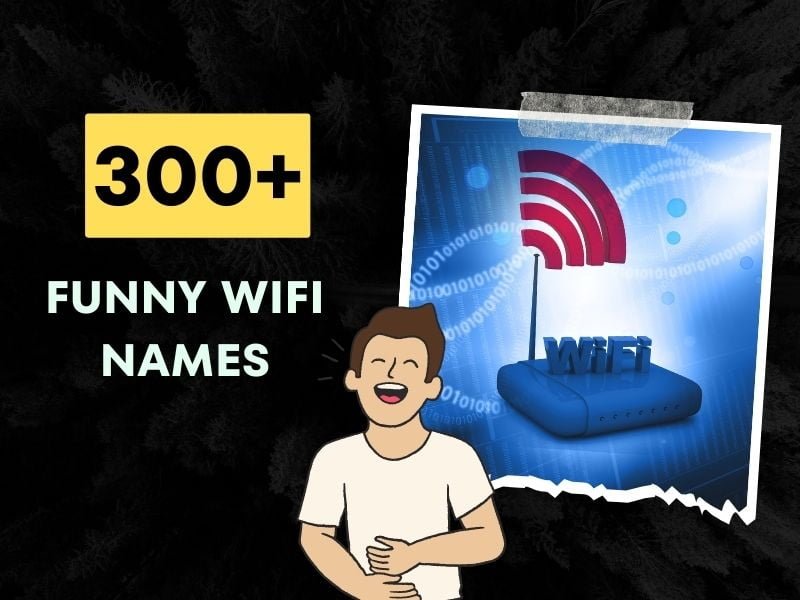 In the digital world, where anonymity is a rare commodity, your Wi-Fi name is an unexpected platform for self-expression.
A Wi-Fi name is more than just a label; it is a statement, a joke, and a tiny window into your creative soul. And what better way to make your neighbors laugh than with a hilariously clever Wi-Fi name?
Funny Wi-Fi names are a playground for the witty and the whimsical, ranging from puns that would make a dad proud to references that only the pop-culture savvy would appreciate.
So, are you ready to dive into this realm of digital humor and leave your neighbors chuckling every time they scan for networks?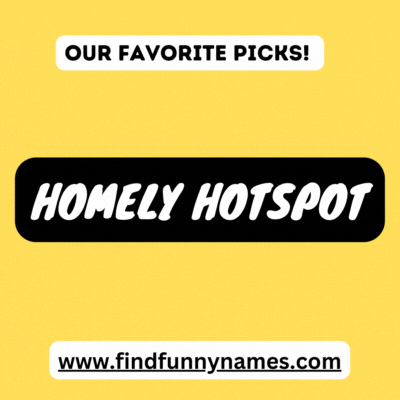 Uncork Your Imagination with Hilarious Wi-Fi Names
Your WiFi name is a unique identifier in the digital world, a beacon that sets your network apart from the sea of generic names. But beyond its functional purpose, it can also be a platform to showcase your creativity and humor.
The Art of Crafting Hilarious Wifi Names
Creating a funny Wifi name is an art that combines wit, humor, and a dash of creativity. It's about finding that perfect blend of words that not only connects with your sense of humor but also resonates with others who might stumble upon your network in their list. The key is to think outside the box. 
Consider puns, clever wordplay, or pop culture references that can elicit a chuckle or a smile. For instance, "Winternet is Coming" or "Pretty Fly for a Wifi" are examples of names that cleverly play on familiar phrases, making them memorable and amusing.
Why Choose a Funny Wifi Name?
Choosing a funny Wifi name has several benefits. Firstly, it adds a touch of personalization to your network, making it stand out from the crowd. 
Secondly, it can serve as a conversation starter or a way to spread a bit of joy among your neighbors or guests who happen to notice your creatively named network. Lastly, it's a fun way to express your humor and personality in an unexpected place. 
After all, who wouldn't appreciate a good laugh while searching for a Wifi connection?
Remember, your Wifi name is a reflection of your creativity. So, why not make it as unique and humorous as you are?
Top 20 Funny Wifi Names (with Meaning)
1. "LAN of Milk and Honey"
A playful twist on the biblical phrase "land of milk and honey," this name is perfect for those who appreciate a good pun and a dash of historical humor.
2. "The Promised LAN"
Another biblical pun, this one is for the tech-savvy with a sense of humor. It's a clever play on the term "promised land."
3. "Wu Tang LAN"
Music lovers, especially fans of the Wu-Tang Clan, will appreciate this punny name that combines music and tech.
4. "Hide Yo Kids Hide Yo Wifi"
Inspired by a viral internet meme, this name adds a humorous touch to your network while also hinting at the importance of network security.
5. "It Burns When IP"
This one is a tech pun that plays on the abbreviation for Internet Protocol (IP). It's sure to get a chuckle from those in the know.
6. "Bill Wi the Science Fi"
A tribute to everyone's favorite science guy, Bill Nye, this name is both funny and nostalgic.
7. "Drop It Like It's Hotspot" 
A nod to the popular song by Snoop Dogg, this name is perfect for those who love music and a good play on words.
8. "The LAN Before Time"
This name, inspired by the animated film "The Land Before Time," adds a touch of prehistoric humor to your network.
9. "Silence of the LANs"
Movie buffs will appreciate this name, a pun on the thriller "Silence of the Lambs."
10. "LAN Solo"
A must for Star Wars fans, this name pays homage to the beloved character Han Solo.
11. "House LANnister"
For the Game of Thrones enthusiasts, this name combines the noble House Lannister with a tech twist.
12. "Yell __ for Password"
Fill in the blank with something funny or absurd, and you've got a Wifi name that will surely amuse your neighbors.
13. "Martin Router King"
This name cleverly pays tribute to the civil rights leader Martin Luther King Jr.
14. "Abraham Linksys"
A pun on Abraham Lincoln's name, this Wifi name is perfect for history buffs with a sense of humor.
15. "John Wilkes Bluetooth"
Another historical pun, this one combines the name of Abraham Lincoln's assassin with modern technology.
16. "The Internet Is Lava"
A fun twist on the classic children's game "The floor is lava," this name adds a playful touch to your network.
17. "No More Mr. Wifi"
A play on the phrase "No more Mr. Nice Guy," this name adds a humorous and slightly rebellious touch to your network.
18. "I Believe Wi Can Fi"
Inspired by the song "I Believe I Can Fly," this name is both uplifting and humorous.
19. "Tell My Wifi Love Her"
This name is a sweet and funny pun that's sure to bring a smile to anyone who sees it.
20. "Get Off My LAN"
A play on the phrase "Get off my lawn," this name adds a touch of humor and a hint of grumpiness to your network.
Funny Wifi Usernames Ideas List
A funny WiFi username is a creative way to express yourself. It can be a conversation starter, a joke, or a reflection of your personality.
Here's a list of 50 funny Wifi usernames that you might consider for your network. Remember, these are just to spark your imagination. Feel free to modify them or come up with your own!
1. IP-ocalypse Now
2. Wi-Fry Chicken
3. The Dark Web
4. Connect and Die
5. Loading…
6. Virus Infected WiFi
7. Access Denied!
8. Your Music is Annoying
9. Wi-Fight the Inevitable?
10. No Wifi For You
11. Searching…
12. You Pay Now
13. Get Your Own WiFi
14. This is Not Free Either
15. God Save the Wi-Fi
16. Close Your Bathroom Curtains
17. Call Me Maybe
18. Feel Like Flying
19. Bring Pizza to 4B
20. Wi-Fi So Serious
21. Your Dog Barks Too Loud
22. This LAN is My LAN
23. Get Off My Planet
24. We Were On A Break!
25. No Soup For You
26. LAN Down Under
27. The Ping Slayer
28. Life on the Line
29. Wi of the Tiger
30. The Mad Ping
31. Ping's Landing
32. The Night's Ping
33. Silence of the LANs
34. For Whom the Ping Tolls
35. One Does Not Simply Log Into Mordor
36. The Promised Ping
37. The Ping in the North
38. House of Pings
39. The Pingslayer
40. Pingdom of Heaven
41. Ping Beyond the Wall
42. Lord of the Pings
43. The Ping of the Ice and Fire
44. Pinger Games
45. Fast and the Curious
46. The Creeping Network
47. The LAN of the Free
48. LAN of the Dead
49. The LAN Down Under
50. LAN Before Time
Nerdy Wifi Names for the Tech Enthusiasts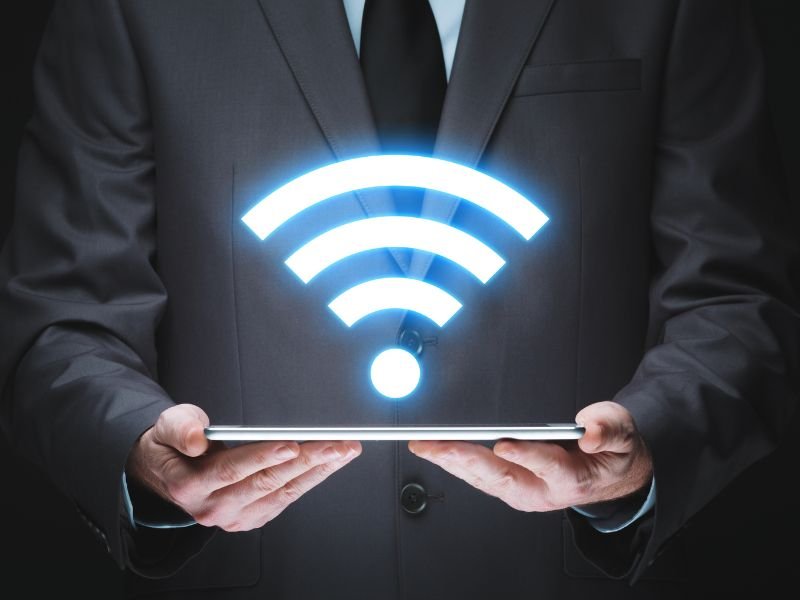 Here are 50 suggestions to get you started. Remember, the best Wifi name is one that reflects your personality and your interests. So, don't be afraid to get creative and have some fun with it.
1. Skynet Global Defense Network
2. The Matrix
3. HALnet
4. The Floppy Disk Club
5. Dial-up Internet
6. Turing Test Passed
7. Quantum Network
8. 404 Network Not Found
9. 128KBps FTW
10. No LAN for the Wicked
11. I'm Watching You
12. The Promised LAN
13. LAN Party
14. The LAN Before Time
15. Silence of the LANs
16. House LANnister
17. Winternet is Coming
18. Ping's Landing
19. The Ping Beyond the Wall
20. Stark of WinterLAN
21. KhaleeLAN
22. The Night's Ping
23. Wi-Fire and Ice
24. The Pingslayer
25. Pingdom of Heaven
26. The Ping in the North
27. One WiFi to Rule Them All
28. The Lord of the Pings
29. The Force
30. That's No Moon, It's a Router!
31. Wi-Finn and Jake
32. The WiFi King
33. The LANnisters Send Their Regards
34. The Iron LAN
35. A LANnister Always Surfs The Net
36. The Mad PING
37. LANnisters Pay Their Debts
38. The Night's LAN
39. Wi-Fire and Blood!
40. The Network That Was Promised
41. The Ping of the North
42. A Song of Ice and Firewall
43. The Seven LANdoms
44. Wi-Fi Walker
45. The Dornishman's WiFi
46. Tyrion LANnister: the Half-WiFi
47. The Master of Whisperers
48. The CrownLAN of the Seven Kingdoms
49. LANnister Always Connects
50. The Night is Dark and Full of Terrors
Sarcastic Wi-Fi names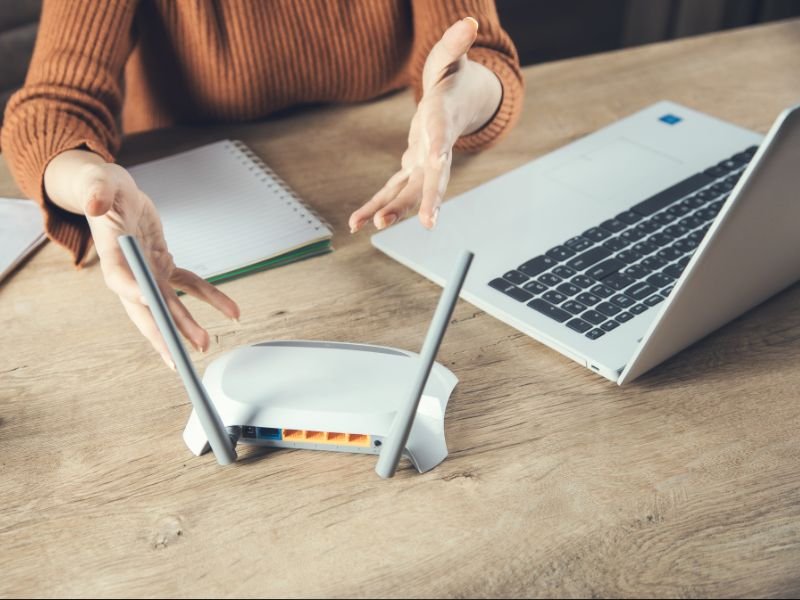 Sarcasm is a form of humor that relies on irony and mockery, often used to convey contempt or to mock. It's a sophisticated form of humor that not everyone gets, but when used correctly, it can be incredibly funny. 
If you're a fan of sarcasm and want to incorporate it into your Wi-Fi name, here are 50 sarcastic Wi-Fi names that might just tickle your funny bone. 
1. Definitely Not Wifi
2. No Internet For You
3. Good Luck Finding Better
4. Not Your Wifi
5. Pay Your Own Internet
6. No Free Wifi Here
7. Stop Stealing My Wifi
8. Get Off My LAN
9. This Is Not The Wifi You're Looking For
10. Virus Distribution Center
11. No Wifi For You
12. I Don't Know You
13. Mind Your Own Business
14. Not The Wifi You Want
15. Don't Even Think About It
16. This Is Not Free Either
17. You Shall Not Connect
18. Go Away You Shall Not Password
19. No Network Available
20. You Can't See Me
21. I Know What You're Doing
22. You Can't Handle The Bandwidth
23. I Know Where You Live
24. I Can Hear You
25. You're Not Welcome
26. Get Your Own Wifi
27. You're Paying Next Time
28. This Is Not The Network You're Looking For
29. You Shall Not Pass
30. I See You
31. You Won't Get Through
32. Keep Looking
33. Not The Droids You're Looking For
34. I Don't Know Who You Are
35. I Will Find You
36. And I Will Kill Your Connection
37. You Have No Power Here
38. This Is My Kingdom
39. You Shall Not Enter
40. This Is Not Your Domain
41. You Are Not Worthy
42. You Shall Not Use
43. This Is Not Your Place
44. You Are Not Allowed
45. This Is Not Your Wifi
46. You Shall Not Have
47. This Is Not Your Internet
48. You Are Not Invited
49. This Is Not Your Router
50. You Shall Not Access
These sarcastic Wi-Fi names are sure to give anyone searching for a network a good laugh (or a moment of confusion)!
Cool Names for Wi-Fi Networks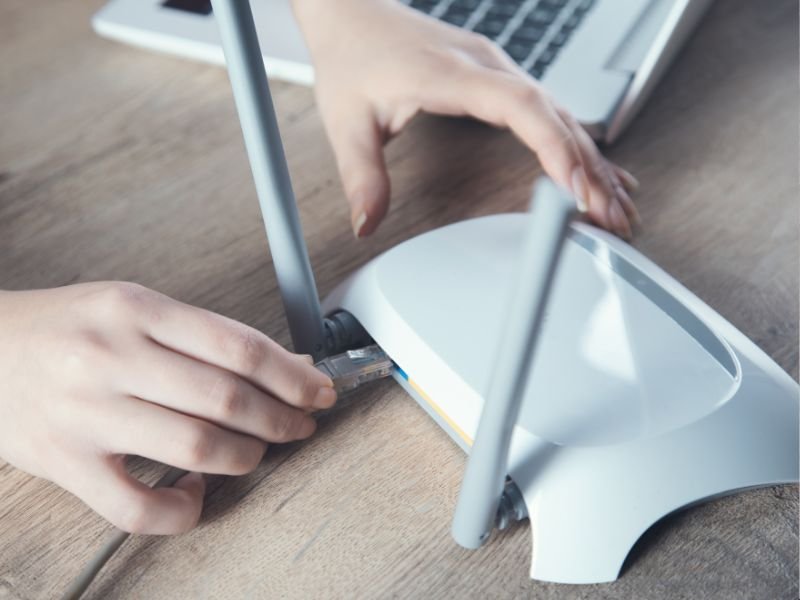 Here are 50 cool Wi-Fi names that are sure to make your network the talk of the digital neighborhood. Remember, these are just suggestions. Feel free to modify them or come up with your own.
1. Internet of Us
2. Wi-Fidelity
3. Web of Wonders
4. Digital Oasis
5. Bandwidth Banquet
6. Cyber Sanctuary
7. Wi-Fireplace
8. Online Odyssey
9. Surfing Soiree
10. E-Eden
11. Wi-Fly Zone
12. Binary Bungalow
13. Pixel Palace
14. Internet Inn
15. Wi-Fine Dining
16. Cybernetic Circus
17. Bandwidth Bazaar
18. Digital Diner
19. Wi-Fiesta
20. Online Oasis
21. Surfing Safari
22. E-Elysium
23. Wi-Fireworks
24. Binary Ballroom
25. Pixel Parade
26. Internet Island
27. Wi-Fountain
28. Cybernetic Cafe
29. Bandwidth Ball
30. Digital Disco
31. Wi-Festival
32. Online Orchestra
33. Surfing Symphony
34. E-Empire
35. Wi-Firefly
36. Binary Beach
37. Pixel Park
38. Internet Igloo
39. Wi-Forest
40. Cybernetic Castle
41. Bandwidth Bay
42. Digital Dome
43. Wi-Farm
44. Online Orchard
45. Surfing Sunrise
46. E-Eclipse
47. Wi-Frost
48. Binary Blizzard
49. Pixel Pond
50. Internet Iceberg
Business Wifi Names for Your Company
Choosing the right wifi name for your business is a small but significant step in shaping your company's brand. 
A well-chosen wifi name can reflect your business's personality, values, and even its sense of humor. It's not just about the internet connection; it's about creating a memorable experience for everyone who connects to your network.
In a professional setting, such as an office, wifi names can serve as an extension of your company's culture. 
They can be a conversation starter, a source of amusement, or a reflection of your brand's creativity. So, let's dive into some creative "office wifi names" that can add a touch of flair to your workplace.
Finally, remember that your "company wifi names" should be professional yet engaging. They should resonate with your brand and be easily identifiable. Here are 30 creative wifi names for your business:
1. Connect for Success
2. Business Bandwidth Bonanza
3. Profitable Pathway
4. Corporate Connection
5. WiFi of Wall Street
6. Entrepreneur's Eden
7. Boardroom Bandwidth
8. Office Oasis
9. Profit Protocol
10. WiFi for Wealth
11. Deal-Maker's Domain
12. Business Beacon
13. Enterprise Ethernet
14. WiFi for Winners
15. Network of Negotiators
16. Billionaire's Bandwidth
17. Corporate Cruise
18. WiFi for Workaholics
19. Gateway to Growth
20. Success Signal
21. Profitable Ping
22. Business Broadcast
23. WiFi for Wizards
24. Network of Nobles
25. Deal or No Deal
26. The Corporate Connection
27. WiFi for Tycoons
28. Enterprise Expressway
29. The Success Spectrum
30. Wealthy WiFi
Funny Car Wifi Names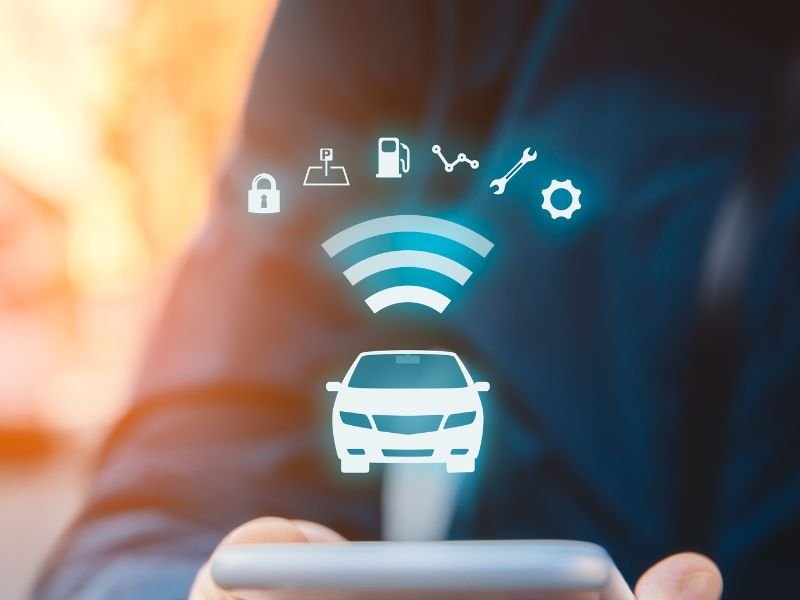 A car Wi-Fi network can keep you entertained, informed, and connected to the world, whether you're on a long road trip or stuck in traffic. But just like your car, your "car hotspot names" should reflect your personality and style.
Choosing the right name for your automotive wifi network can add a touch of fun and creativity to your journeys. It can turn a simple wifi network into a conversation starter, a source of amusement, or even a reflection of your personal interests. 
So, let's explore some creative "automotive wifi names" that can add a dash of excitement to your drives.
Here are 30 creative car wifi names that can make your network the talk of the town:
1. Highway Hotspot
2. Roadtrip Router
3. Cruising Connection
4. Dashboard Data
5. Miles and Megabytes
6. Gearshift Gigabytes
7. Pedal to the Protocol
8. Wheels and WiFi
9. Caravan Connection
10. Sedan Signal
11. Auto Access Point
12. Vroom Vroom VPN
13. Fast and the Fiber-optic
14. Coupe Connection
15. Speedy Spectrum
16. Bumper-to-Bumper Bandwidth
17. Riding Router
18. Accelerating Access
19. Journey Jitter
20. Traffic Transmitter
21. RPM Router
22. Car-Go Connection
23. Roadster Router
24. Highway to HTML
25. Carpool Connection
26. Freeway Frequency
27. Racing Router
28. Cruiser's Connection
29. SUV Spectrum
30. Hatchback Hotspot
Professional Wifi Names: Making Your Home Network Stand Out
A creative WiFi name adds personality to your home and makes it stand out.
Picking the right name for your home Wi-Fi network can transform a basic internet connection into a conversation piece, a source of amusement, or even a reflection of your personal interests.
So, let's explore some Wi-Fi names for home that can make your network stand out from the rest.
Lastly, keep in mind that your home Wi-Fi name should be distinctive, memorable, and easy to identify.  It should resonate with your home's vibe and be easily identifiable. 
Here are 30 creative wifi names for your home:
1. Home Sweet Hotspot
2. Living Room Live Stream
3. Kitchen Connection
4. Bedroom Bandwidth
5. Couch Surfing Central
6. Domestic Data
7. Residential Router
8. Homely Hotspot
9. Family Frequency
10. Household Highspeed
11. Domicile Download
12. Abode Access
13. Hearth and Hotspot
14. WiFi Home Base
15. Domestic Download
16. Residence Range
17. Homestead Hotspot
18. Dwelling Data
19. Habitat Hub
20. Homefront Highspeed
21. Lounge Link
22. Patio Protocol
23. Garden Gateway
24. Terrace Transmitter
25. Balcony Bandwidth
26. Veranda VPN
27. Porch Ping
28. Hallway Hotspot
29. Garage Gigabytes
30. Attic Access
Funny Xfinity Wifi Names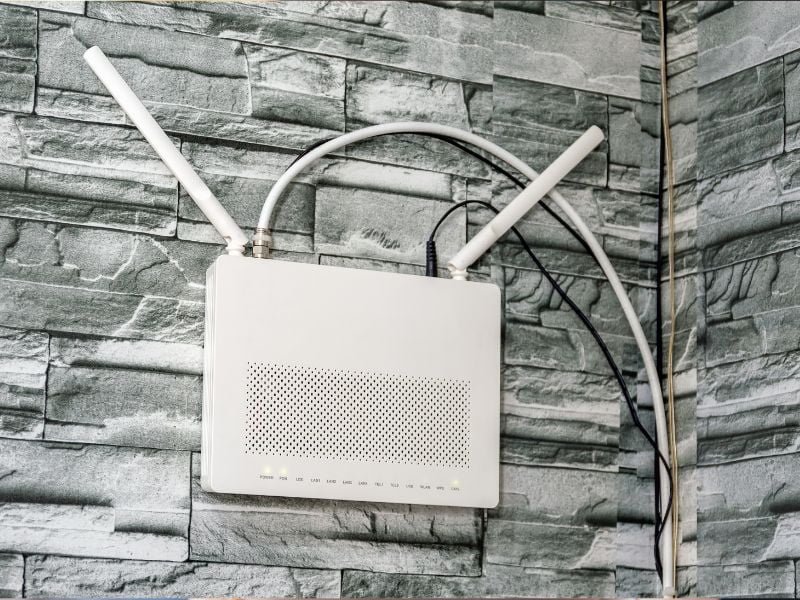 When it comes to Xfinity wifi, why settle for a default name when you can make your network the talk of the neighborhood?
Here are 30 funny and creative Xfinity wifi names that can bring a smile to anyone searching for a network:
1. Xfinity and Beyond
2. The X Files
3. X Marks the Hotspot
4. Xceptional WiFi
5. Xtremely Fast
6. Xpress Lane
7. Xtra Secure
8. Xfinity Xtravaganza
9. Xactly What You Need
10. Xtreme Streaming
11. Xplore the Internet
12. Xchange of Data
13. Xpand Your Horizons
14. Xciting Xfinity
15. Xcellent Connection
16. Xfinity Xplosion
17. Xtend Your Reach
18. Xperience the Speed
19. Xfinity Xfactor
20. Xtreme Xfinity
21. Xfinity Xhibit
22. Xfinity Xanadu
23. Xfinity Xylophone
24. Xfinity Xmas
25. Xfinity Xylophagous
26. Xfinity Xebec
27. Xfinity Xerus
28. Xfinity Xiphoid
29. Xfinity Xoanon
30. Xfinity Xystus