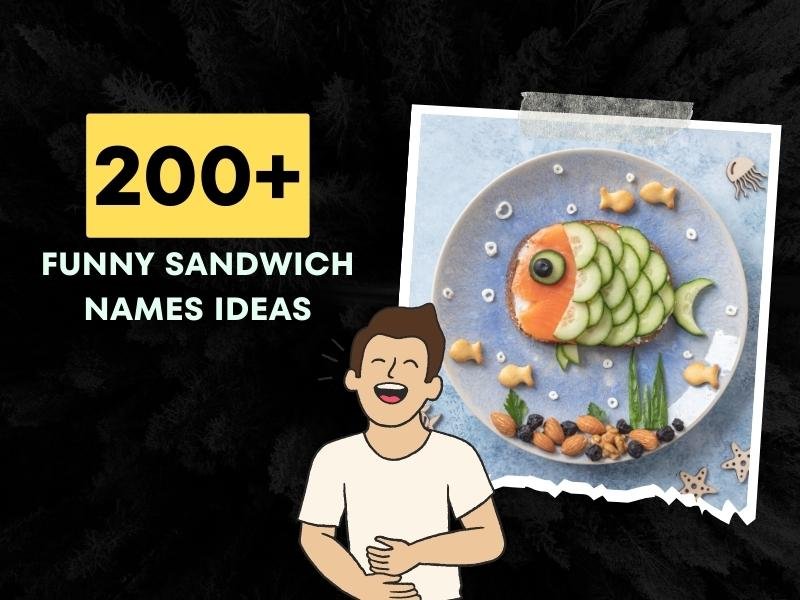 Did you know that there's a sandwich out there called the "Elvis Sandwich" that's made with peanut butter, banana, and bacon?
Or how about the "Monte Cristo," which is essentially a deep-fried ham and cheese sandwich sprinkled with powdered sugar?
Sandwiches are a universal favorite, but some of the names we've given them are nothing short of bizarre.
In this blog post, we'll be taking a closer look at some of the funniest sandwich names out there and the stories behind them. From the "B.L.T." to the "Dagwood," get ready for an intriguing and surprising journey into the world of sandwich nomenclature.
How to Create a Funny Sandwich Name?
Creating a funny sandwich name is not just about humor, but also about making your sandwich memorable and enticing to customers. Whether you are starting a sandwich shop, offering sandwich catering, or just want to make your family and friends laugh at a picnic, a funny sandwich name can make all the difference. Here are some tips on how to create a funny sandwich name:
Play with Words
Wordplay is a great way to create a funny and memorable sandwich name. For example, a hot chicken sandwich with a spicy kick could be called "Cluckin' Hot!" or a sub sandwich with lots of bacon could be named "Piggy Sub."
Use Puns
Puns are always a hit when it comes to funny names. For example, a sandwich with lots of cheese could be called "Cheesus Christ" or a sandwich with turkey and cranberry sauce could be named "Gobble-Gobble Good."
Rhyme Time
Rhyming words are catchy and easy to remember. For example, a sandwich with ham and pineapple could be called "Hammy Sammy" or a sandwich with roast beef and horseradish could be named "Roasty Toasty."
Alliteration All the Way
Alliteration, or the repetition of the same letter or sound at the beginning of adjacent or closely connected words, can also make for a catchy sandwich name. For example, a sandwich with salami and Swiss cheese could be called "Salami Swisswich" or a sandwich with bacon, lettuce, and tomato could be called "BLT Blast."
Add Some Humor:
Adding humor to your sandwich name can make it stand out and attract attention. For example, a sandwich with lots of vegetables could be called "Veggie Delight" or a sandwich with turkey and stuffing could be named "Turkey Lurkey."
Think Outside the Box
Don't be afraid to get creative and think outside the box. For example, a sandwich with peanut butter and jelly could be called "PB&Jelly Time" or a sandwich with chicken and ranch dressing could be named "Ranchy Munchy."
Consider the Ingredients
The ingredients of the sandwich can also inspire its name. For example, a sandwich with roast beef and mustard could be called "Mustard Master" or a sandwich with ham and cheese could be named "Hammy Cheesy."
Keep it Short and Sweet
A short and sweet name is easier to remember and more likely to catch the attention of your customers. For example, a sandwich with turkey and avocado could be called "Turkado" or a sandwich with bacon and egg could be named "Baconegger."
Best Funny Sandwich Names (with Meaning)
1. Cheese Whiz Sandwich
This sandwich is for those who love cheese. It starts with a layer of cheese whiz, topped with crunchy bacon, shredded lettuce, and a thick slice of tomato. All of this is sandwiched between two slices of soft and fluffy white bread. This sandwich is sure to delight cheese lovers everywhere!
2. PB&J-alope Sandwich
If you're looking for a classic sandwich with a twist, this is it! This sandwich starts with a layer of creamy peanut butter, topped with a generous helping of strawberry jelly, a slice of smoked turkey, and a few slices of fresh jalapeno pepper. All of this is sandwiched between two slices of toasted sourdough bread. It's a delicious combination of sweet and spicy flavors that will tantalize your taste buds!
3. Elvis-preslice Sandwich
A great sandwich is an homage to the King of Rock n' Roll. It starts with a layer of creamy peanut butter, topped with a generous helping of banana slices and a layer of bacon. All of this is sandwiched between two slices of toasted white bread. For an extra bit of sweetness, top the sandwich off with a drizzle of honey. This sandwich is sure to be a hit with Elvis fans everywhere!
4. Goo-Goo Gaggle
When your sandwich is a gooey, cheesy, and crunchy combination of melted cheese, bacon, and creamy peanut butter on thick slices of white bread. The name was inspired by the silly sounds kids make when they're trying to say something but don't know the right words yet. It's a perfect sandwich for those days when you're feeling a little goofy!
5. Salty Sailor
It is a salty treat packed with layers of salty cured ham, Provolone cheese, and a sliced olives sandwich. The name comes from the combination of salty flavors and the thought of a salty sailor out at sea, eating this delicious sandwich!
6. Elvis Impersonator
This sandwich is a sweet and savory combination of thick slices of banana, creamy peanut butter, and crispy bacon on wheat bread. The name was inspired by the king of rock and roll himself, Elvis Presley. It's a unique and tasty treat that's sure to make you feel like a rock star!
7. BLT-A-Thon
Another tasty sandwich is a combination of the classic BLT with a little something extra. It's a smorgasbord of bacon, lettuce, tomato, and avocado. The BLT-A-Thon is a real treat and is sure to satisfy your cravings for a savory, filling meal.
8. Big Kahuna
It is a big sandwich, with a name to match. It's packed full of flavor, with a combination of ham, turkey, bacon, Swiss cheese, and of course, a generous helping of pineapple. The Big Kahuna is sure to hit the spot and send your taste buds on a tropical vacation.
9. The PBJazz
Combining crunchy peanut butter with sweet jelly is a classic combination. The name is a play on words – PB for Peanut Butter and Jazz because this sandwich is sure to get your taste buds dancing! It's a simple but delicious snack that's sure to bring a smile to your face.
10. Bologna Boat
Get ready to sail the seas of flavor with this epic sandwich. It's made with two slices of pumpernickel bread, piled high with bologna, swiss cheese, and sweet pickles. Then, it's topped with a drizzle of Honey Dijon mustard, for a little extra zing. And you can enjoy it on the go, just like a boat on the high seas!
11. BLTAF (Bacon, Lettuce, Tomato, and Avocado Footlong)
Another perfect sandwich for anyone looking for a delicious, yet healthy, meal. It's got all the classic ingredients of a BLT and then some, with avocado adding some extra creaminess and crunch. Plus, it's a footlong, so it's sure to satisfy even the hungriest of appetites.
12. Hummingbird
The tiny birds that flit about from flower to flower are the inspiration for this sandwich. The Hummingbird sandwich is made with sweet Hawaiian bread, a layer of cream cheese, honey-glazed ham, and a sprinkle of diced pineapple. The combination of sweet and savory flavors will have you humming with delight!
13. Elvis-tastic
Sandwiches like this one are a unique combination of flavors that will make you feel like the King himself. It consists of gooey peanut butter, banana slices, and bacon on a toasted bun. Plus, it's sprinkled with just a touch of sugar for an extra special touch. Not only will you be singing Elvis' tunes after eating it, but you'll also be feeling a little bit more like a rock star yourself!
14. Wacky Wafflewich
This sandwich isn't your average lunchtime dish. This creation features two waffles as the bread and is filled with scrambled eggs, sausage, and cheese. It's a real breakfast lover's dream come true! Plus, the sweetness of the waffles is balanced out by the savory flavors of the other ingredients, making it an unforgettable sandwich experience.
15. Reubenator
You won't find another sandwich like this. It starts with two slices of rye bread, slathered with kraut, Swiss cheese, and Russian dressing. To top it off, we add a generous portion of corned beef, making it a true Reuben lover's delight. Not only does it look amazing, but it tastes even better. So, if you're looking for a sandwich that will blow your taste buds away, The Reubenator is the one for you!
16. Big Dipper
It's hard to beat this sandwich! It's piled high with turkey, bacon, lettuce, tomato, and a creamy ranch dressing. The combination of savory ingredients will make your taste buds do a double take, just like the stars in the sky. Plus, the crunchy bacon and fresh veggies make this sandwich a real Hollywood hit!
17. The BLT (Buttery, Lettuce, and Tomato)
A packed sandwich is full of flavor. The combination of butter and lettuce makes this sandwich a creamy delight, while the tomato adds a juicy, tangy boost. It's the perfect lunchtime treat, especially when you're in the mood for something with a little extra oomph. 
18. Elvis
It's loaded with creamy peanut butter, tangy banana slices, and crispy bacon. The combination of the sweet and savory ingredients will satisfy any craving and make you feel like you're the king of your own sandwich kingdom. So go ahead and treat yourself to an Elvis, you know you want to.
19. Roast Beast
A sandwich fit for a beast! This beastly beast of sandwich comes with a heaping helping of roast beef, spicy mayo, crispy lettuce, and some of the most flavorful tomatoes you've ever tasted. It's a huge sandwich, enough to satisfy any beastly appetite!
20. Frisbee Fling
This sandwich's name is inspired by the classic summer pastime of throwing a Frisbee around the park. To replicate this fun sensation, this sandwich is made with two slices of sourdough bread, a layer of pesto, freshly sliced turkey, and a layer of creamy coleslaw. The combination of these ingredients creates a great crunch, just like the sound of a Frisbee being thrown through the air!
Creative Sandwich Names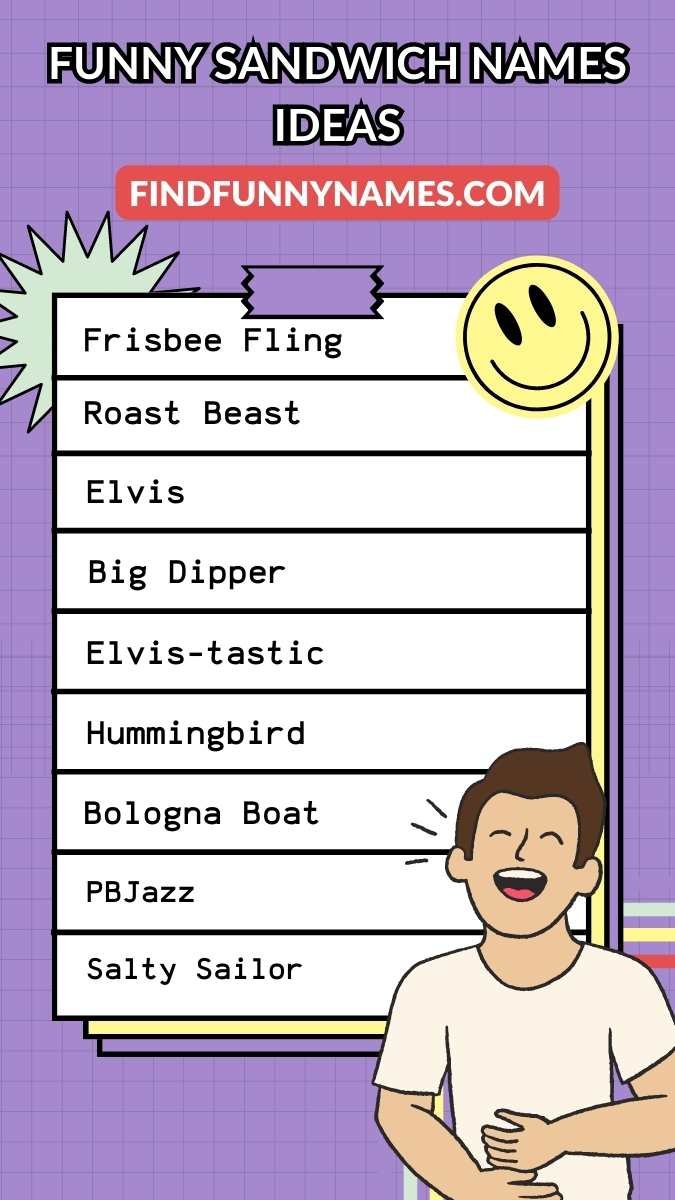 Creative sandwich names can add a lot of fun to a meal. Whether it's for a dinner party, a picnic or just an everyday lunch for your family, a unique sandwich name can bring a smile to everyone's face. This list contains 30 of the most creative sandwich names that you can use to make your next sandwich stand out from the crowd.
1. Big Apple
2. Mediterranean Magic
3. Californian Supreme
4. Cheesy Cowboy
5. Cuban Cruiser
6. French Connection
7. Grilled Gourmet
8. Vegetarian Delight
9. Big Kahuna
10. Greek Gyro
11. Classic Club
12. Eggcellent Sandwich
13. Greek Goddess
14. Wild West
15. Java Jammer
16. Philly Cheese Steak
17. Smokin' BBQ
18. South of the Border
19. Spicy Sausage
20. Tuna Tower
21. Turkey Trot
22.  Super Reuben
23. Reuben Supreme
24. Veggie Delight
25. Italian Job
26. Chicken Caesar
27. Gyro Supreme
28. Oyster Po'boy
29. Cordon Bleu
30. Bacon Cheeseburger
Funny Deli Sandwich Names
Who doesn't love a funny sandwich name? Whether you're looking for something clever or something silly, there are plenty of delicious deli sandwich names to choose from. From the classic BLT to the exciting Reuben, these funny sandwich names will make you smile and your taste buds sing.
1. Chuckle and Giggle 
2. Lettuce Laugh 
3. Grin and Bear It 
4. Chuck Norris Special 
5. LOL-A-Mole 
6. Gag Reuben 
7.  Comedy Club 
8. Cheese-It Up 
9. Hysteri-Ham 
10. Smile Maker 
11. Grin and Swiss 
12. The Punchline 
13. Humor on Rye 
14. Joke-A-Chicken 
15. Chucklewich 
16. Giggle-Melt 
17. The Slapstick 
18. Tickle-Me-Turkey 
19. Grin and Onion 
20. Spicy Situation
21. Sizzle & Snicker 
22. Notorious P.I.G.
23. Guffaw-Cheese 
24.  Monte Cristo 
25. Dagwood
26. Frivoli-Fish 
27. Jocular-Jam 
28. Chortleburger 
29. Caprese Panini
30. Jest-a-Cado
Funny Ham Sandwich Names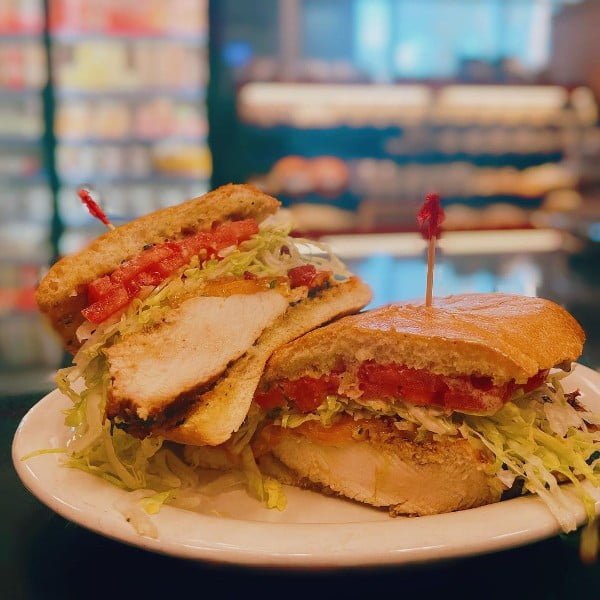 From the classic 'Ham and Cheese' to the exotic 'Tropical Ham and Pineapple', there are plenty of delicious and creative sandwich names that can make your mouth water and your taste buds dance. This list of 30 funny ham sandwich names will have you in stitches and make you want to whip up a sandwich in no time!
1. Ham 'N' Cheese Delight
2. Porky Piggy
3. Yum-Yum Hamwich
4. Crazy Hog
5. Bacon 'n' Hammy
6. Piggy Sandwich
7. Three Little Pigs
8. Prosciutto Surprise
9. Ham 'N' Cheese Mania
10. Jammin' with Ham
11. Porky's Choice
12. The Swine Sandwich
13. Ham 'N' Swiss Sensation
14. Hammy Fix
15. The Humdinger
16. Ham 'N' Eggers
17. Salami Slap
18. Juicy Ham
19. The Connoisseur
20. Honey Ham Heaven
21. Piggy Sandwich Supreme
22. Jammin' with Ham Again
23. Piggy Paradise
24. The Cubano
25. Bacon-Wrapped Ham
26. The 'Hammie'
27. Pig Out
28. Hog-Wild Sandwich
29. Hog in a Bun
30. 'Ham-A-Lam'
Funny Italian Sandwich Names
Italian cuisine is well-known for its delicious flavors and unique names for sandwiches. From the classic "Panino" to the more whimsical "Cotoletta di Pollo", Italian sandwiches often have funny names that can make even the most serious eater smile. Here, we explore some of the funniest Italian sandwich names, and why they got their funny names.
1.  Prosciutto Panini
2. Porchetta Panino 
3. Pancetta Parmigiana
4. Spicy Caprese
5. Mozzarella Mania
6. Capricciosa Ciabatta
7. Mortadella Melanzane
8. Arancini di Bresaola
9. Salami Sub
10. Pizza Panini
11. Torinese Toastie
12. Prosciutto e Melone
13. Focaccia Funghi
14. Gorgonzola Garlic Bread
15. Pesto Prosciutto Provolone
16. Rustica Rustica
17. Salami al Cioccolato
18. Bruschetta Burger
19. Olive Oil Ciabatta
20. Asiago all'Aglio
21. Rustico Reuben
22. Polpettone Po'boy
23. Calzone Calamari
24. Montanara Monte Cristo
25. Caponata Ciabatta
26. Salsiccia Sottile
27. Ricotta Riot
28.  Tuscany Treat
29.  Caprese Eruption
30.  Bolognese Bomber
Funny Chicken Sandwich Names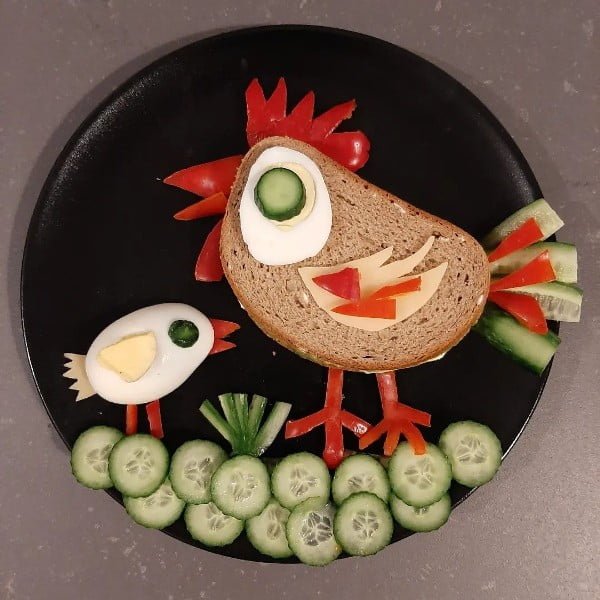 Unleash your taste buds and tickle your funny bone with our hilariously named chicken sandwiches!
Each bite is not only a burst of flavors but also a chuckle that will make your meal memorable.
Dive into our list of funny chicken sandwich names that will leave you craving for more and laughing out loud!
Cluckin' Hilarious
Poultry in Motion
Chick Magnet Melt
Bawk Bawk Bite
Henhouse Humorwich
Feather Ruffler
Eggscruciatingly Good
Peckish Pecker
Fowl Play Feast
Wingin' It Wrap
Beak-a-Boo Bun
Roost Roast Roll
Cackle Crackle Crunch
Nest Nibble
Brood Mood Food
Squawk Talk Snack
Coop Scoop
Yolk Joke Poke
Farm Charm Chomp
Hatch Patch Match
Plucky Ducky Delight
Rooster Booster
Cluck Luck Truck
Hen Zen Den
Feather Weather Together
Wing Ding Sing
Beak Peek Leak
Flock Shock Rock
Pullet Bullet Jullet
Chick Flick Pick
Unique Sandwich Names
Indulge your taste buds with our extraordinary collection of sandwiches, each with its own unique twist. From sweet to savory, classic to exotic, we have crafted a list of sandwich names that are not only delicious but also intriguing.
Here are creative sandwich names that will make your mouth water and your imagination soar:
Crunchy Rainbow Delight
Spicy Mango Tango
Cheesy Dreamboat
Sweet Potato Bliss
Mediterranean Magic
Tropical Temptation
Smoky BBQ Sensation
Pesto Perfection
Tangy Tomato Treasure
Roasted Red Romance
Garlic Goodness Grilled Cheese
Savory Sage Sensation
Honey Ham Happiness
Balsamic Berry Burst
Caramelized Onion Odyssey
Zesty Zucchini Zenith
Roasted Rosemary Reverie
Spicy Sriracha Symphony
Teriyaki Temptation
Basil Bliss Bomb
Curried Cauliflower Charm
Dill Delight Delicacy
Eggplant Euphoria
Feta Fantasy Feast
Ginger Garlic Glory
Havarti Heaven Harmony
Jalapeño Joy Journey
Kale Kissed Kettle
Lemon Lavender Love
Mushroom Melody Marvel
Breakfast Sandwich Name Ideas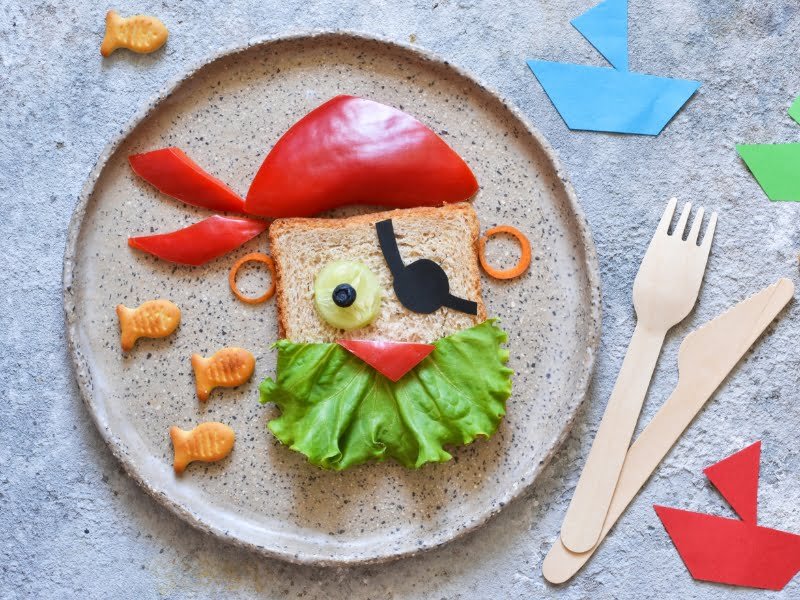 Breakfast is the most important meal of the day, and what better way to start your day than with a delicious and creatively named breakfast sandwich?
Here are highly creative names that will make your breakfast sandwich not only delicious but also memorable:
MorningMelt
SunRiseBite
DayStarter
WakeUpWrap
DawnDelight
EarlyBirdBun
RiseNShineRoll
A.M.Amazing
BreakFastFeast
SunUpSammie
DaybreakDelish
FirstLightFilling
WakeNBake
DawnDough
EarlyEats
RiseNRoll
MorningMunch
DaybreakBite
SunUpSnack
A.M.Affair
RiseRevel
DawnDelicacy
MorningMunchie
EarlyIndulgence
BreakFastBite
SunRiseSavor
DayStarterDelight
WakeUpWonder
FirstMealFeast
A.M.Adventure
Funny Beef Sandwich Names
Unleash your taste buds and tickle your funny bone with our hilariously named beef sandwiches. Each bite is not only a burst of flavors but also a chuckle to your soul.
Beefy Chuckles
Moo-Munch
Laughing Loin
Giggle Grub
Snicker-Snack
ChuckleBurger
Guffawwich
TeeHee T-bone
RibTickler
SirLaugh-a-Lot
Hearty Haha
RoastRiot
SnortSnack
BellyLaugh Beef
Chuckling Chew
JestJuicy
TitterTender
SmirkSteak
WisecrackWich
GrinGrind
ChortleChomp
SniggerSlice
TickleTasty
SmileySavory
JollyJuicy
GleeGobble
MerryMunch
BlissBite
CheerChew
DelightDine
Funny Fish Sandwich Names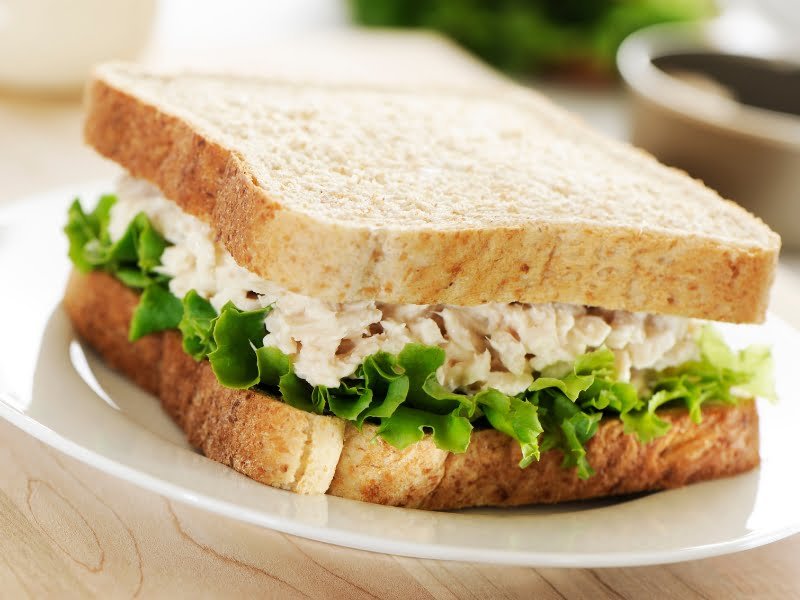 Dive into the world of humor with our list of funny fish sandwich names! These names are not only hilarious but also incredibly creative, making your mealtime a fun and memorable experience.
Finnywich
Gigglegill
ChuckleChub
SnickerSnapper
TeeHeeTuna
HahaHaddock
JollyJaw
LaffyLing
MirthMullet
GleeGrouper
BlissBass
DelightDory
JoyfulJohnDory
GleefulGoby
MerryMackerel
PleasedPerch
TickledTrout
HappyHalibut
CheerfulChar
SunnySardine
JovialJackfish
ElatedEel
GrinnyGar
SatisfiedShark
BeamingBarracuda
ContentCod
PleasedPike
GleamingGilt
SmileySmelt
GratefulGarfish
Funny BBQ Sandwich Names
Barbecue sandwiches are a delight for the taste buds, and their names should be just as delightful and humorous. Here is a list of funny and creative barbecue sandwich names that will make your menu as memorable as the flavors.
Porky-Puns
Rib-Tickler
ChuckleBurger
Gigglewich
SnickerSlice
GuffawGyro
TeeHeeTorta
ChortleChop
SnortStack
TitterToastie
GleeGyro
JestJoint
HilarityHoagie
MerrimentMelt
JocularityJuicy
AmusementBun
DelightDeli
JoyfulnessJive
PleasurePita
CheerfulnessChow
ExhilarationEats
GaietyGrub
JollityJuicy
MirthMeat
RevelryRoll
GleefulGrill
JovialJaffle
BlissBite
ElationEdible
FelicityFeast